Learn More – Sources for Research into Texas Women's History
Note: The following list is meant to serve as a guide for researchers, and not a comprehensive listing of sources.
Individual Women – Personal Papers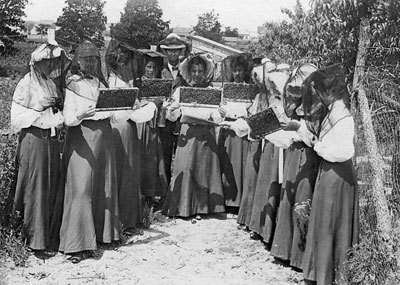 Beekeeping students at the College of Industrial Arts, Denton, Texas, ca. 1905. The Woman's Collection, Texas Woman's University.